SPRING JAM™ 2015
Redesign of the University of Minnesota's spring music festival, Spring Jam™.
The campaign was designed with three different, yet cohesive themes.
The campaign featured: posters, banners, digital materials, social media images,
and illustrated "gnome" characters. This project was completely brand new,
from the original typeface in the logo, to all of the illustrated elements.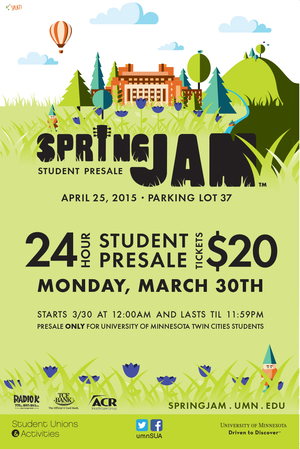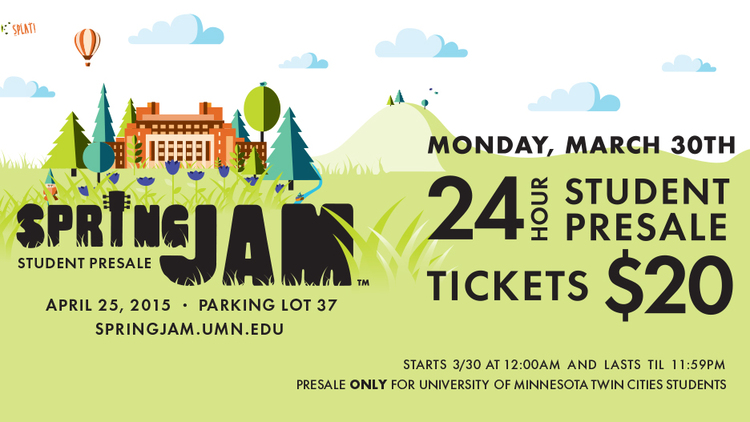 Warm Up Concert Materials